If You Want To Be A Successful Electronic Repairer Then 

Please Pay Attention

 To What I Am About To Tell You….
Tuesday, February 09, 2016
Dear Friend,
My name is Jestine Yong and I'm a professional electronics repairer and an instructor. I took my first electronics repair course back in the year 1987. In 1991 I was hired by a firm to repair various electronics equipment. After 12 years in the repairing line, in 2003 I set up my own technical training center to train students who are interested in electronics repair. I have trained hundreds of students or perhaps more than a thousand and even until today I still train students from various big corporation. So if you're thinking about learning how to test electronic components with a multimeter and perform electronic repair, one that you can learn from the convenience of your own home, and you're looking to spend as little as possible to get started, I believe I can help you on this.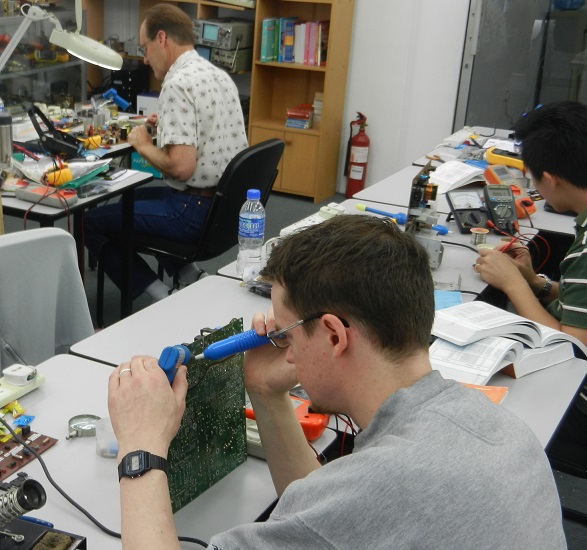 Here's the real thing, I've created a special guide on how you can test electronic components so quickly and easily, you could be up and test electronic components sooner than you ever thought possible. This amazing guide is unlike anything else out there, in fact, it's more like a step-by-step blueprint for guiding you how to test electronic components easily in minutes! The facts is if you know how to test electronic components you can actually start electronic repair work!
Let's face it; testing electronic components can be an extremely confusing thing… if you don't have someone to hold you by the hand through the whole process. If you're anything like me, the last things you want to worry about are all the tiny details that go along with testing electronic components. That's why I know you're going to be delighted after you read this page, because there's finally a resource that will guide you every step of the way. Check out my video below:
Do you know that the first rule of successful electronic troubleshooting and repair is how to accurately test electronic components? Yes, if you use the wrong way to test electronic components, I can guarantee that you wouldn't be able to repair or solve the electronic problems. I've been in the electronic repair line for more than 25 years and I had repaired many electronic equipment were labelled as "beyond repair" by other "experts". The reason that I'm able to repair the "beyond repair" equipment is because I'm using my own methods to test electronic components accurately!
I found that lots of beginners or even qualified repairers failed to identify or do not know how to accurately test electronic components. If they "missed" just one bad component while doing the troubleshooting work, I'm very sure that he or she may not be able to repair the faulty equipment. Time is wasted and you don't earn anything from the work.
If you continue to miss the bad components when checking them, then many equipment can't be repair by you. Your customers may lose confidence in your service if you keep returning the equipment and telling them it was "beyond repair". The worst part comes when that particular equipment can be repaired by your competitors. You need to be better than them. And you can be with my help! 
All You Need Is Someone To Hold Your Hand And Walk You Through The Process. Start Testing Electronic Components Like A Professional Right Now!……. Don't Miss Out On This Opportunity As I'm Revealing All My Closely Guarded Testing Electronic Components Secrets To You!
Introducing……
This E-book is written for beginners, hobbyist, technical college/university students and for those who have an interest in electronics or even seasoned electronic repairers. I have spent countless hours testing and analyzing electronic components and found out the right and accurate ways to test them. These testing methods have worked for thousands of others and can work for you too.
You Don't Even Need A Certificate, Diploma Or A Degree In Electronic Engineering In Order To Start Testing Electronic Components! It's So Simple And Everyone Can Follow My Easy Testing Methods! The Good News Is Once You Have Completed Reading My Ebook And Start Practicing From The Information, I Can Guarantee You Will Be Far Better Than A Degree Holder!
Real Life Testimonial
Gain More Knowledge!
Hi Jestine,
I am currently reading your e-book and found it to be very helpful by helping to gain more knowledge in troubleshooting electronic devices such as computers.
Henry Tran,
California
USA
Real Life Testimonial
Dear Jestine,
I'm so lucky to found this wonderful website. My 19″ Philips LCD monitor who has no power supply was back to its life after 4 days, where including I uses 2 days to read up your fabulous eBook. It was only a FET (part no. SSS7N60B) that was found faulty at the primary power section. I replaced it and its working fine now.
Beside this, I have pick-up some electronic repairing skill through your eBook and guidance.
Your eBooks were excellent because you:-
1. Uses simple English that easy to understand.
2. Short and concise explanation on each point.
3. Bonus reports had also given me many troubleshooting tips that help in repairing.
More importantly, you are very helpful and patient in guiding me throughout this repairing process via emailing. I look forward to your next new release of eBooks. I'm sure I will learn more from it.
I had not only save a big sum in repairing cost but also enable myself to pick up electronics repairing skill. It is priceless in gaining knowledge/skills".
Thank You.
Best regards
William Soo
Real Life Testimonial
Hello Jestine, well guess what happened to me this weekend. I was working on a Haier TV a friend brought in. Struck by Lightening, I checked for a short on primary side and guess what, a shorted main filter capacitor. But it looks good from outside. Well I changed, and put on TV, High voltage but no screen. I checked, video section and screen voltage can't find the problem. Unbelievable, it was a small crack of the CRT small board. However I checked all types of components in the process. Would you believe that the Electronic Testing ebook is still helping me…I recommend anyone, especially newbies like me…get the electronic testing ebook, and make sure u read and re-read all newsletter.
Thanks
Jorge
Belize Central America
Real Life Testimonial
Most Reliable And Easy To Understand Ebook On The Subject Of Testing Electronic Components!
….as it is one of the most reliable and easy to understand book on the subject of testing electronic components. Your ebook was instrumental in the repair of an Acutron Multiwave electro muscular stimulator and TENS unit used by a friend of mine who is a licensed Massage therapist. Your ebook helped me find and replace several bad resisters, a diode, a capacitor and a shorted transistor. Without your ebook and the info it provides, this repair might not have been possible. Many thanks for your kind and generous response on my behalf.
God Bless
Daniel P Gover
Florida
United States
Real Life Testimonial
I Have Been Able To Repair More Than A Dozen Computer Monitors and TVs!
Thanks for your Ebooks they have helped a lot. I did not know anything about electronic repair and with the help of your Ebooks I have been able to repair more than a dozen Computer Monitors and TVs.  Thanks a lot!
Jason Clark
United States
Real Life Testimonial
Full Of Photos!
Wow! Jestine, you have revealed the testing electronic components secrets to everyone! After I read this eBook, I can say that the information is better than the traditional electronic books! The information is full of photos and the explanations are straight to the point for an easy way to guide the readers on how to test and do electronic repair.
Not only that, the bonuses that you give also can help the readers to easily and quickly improve their repair speed and techniques in testing electronic components. I will surely recommend this eBook to my website repair members! The price you charged was just too low, you should have charged higher than that. Thanks for the good information and great product!
Kent Liew
Malaysia
The truth is, newbies, hobbyists and electronic repairers from all walks of life have benefited greatly from this package. 
Ask Yourself These Questions If You Know What Is….
Safety In Troubleshooting Electronic Equipment?

AC and DC voltage and How To Test It?

Cold Ground And Hot Ground?

Continuity and How To Check Current And Resistance ?

Analogue and Digital Multimeter and How To Use Them Like A Professional?

Variable Resistor and How To Know If It Is Good Or Bad?

Resistor and How To Calculate The Four And Five Color Bands Resistor?

Open Circuit Or High Ohm In Resistor?

Capacitor and The Right Way To Discharge It?

Capacitor coding and How to Easily Calculate The Capacitance Value?

Capacitor Breakdown When Under Full Load And The Secret Way To Accurately Test It?

Voltage regulator IC and how to test it on board with power "On"?

The meaning of The Part Number Printed On The Body of Diode, Zener Diode, Bridge Rectifier, Transistor, SCR, TRIAC, Relay, Optoisolator, Crystal and etc?

The right way to find equivalent part number

The best method to measure Transistors, FETs, Coils, Schottky Diodes and etc?

The Most Accurate Way To Test The Electronic Components Mentioned Above?

And Many More……
If You Can't Answered Even Just Few Of The Above Questions, I Guess You Will Have Problems In Troubleshooting And Repairing Electronic Equipment!
I Know Your Pain That's Why I Have Written This Ebook For You. Here Is What You Will Get…….
Easy To Follow Step By Step Instructions. So Simple, Anyone Can Follow Along. (179 pages)!      

How to use your Analogue And Digital Meter to Test Electronic Components like a Professional

Complete full colour photos (about 190 plus photos) to go along with the instructions. This removes all the guesswork!               

Cover the electronic components like Fuse, Resistor, Capacitor (non-polar and electrolytic), LED, Diode, Schottky Diode, Zener Diode, Bridge Rectifier, Coils/Inductor, Crystal, Switches, Transformer (Linear and Switch Mode), Voltage Regulator IC, Bipolar Transistor, Field Effect Transistor (FET), Darlington Transistor, Horizontal Output Transistor, Varistor, Thermistor (NTC), Optoisolator IC, Relay, Silicon Controlled Rectifier (SCR) and Triac.             

You Will Learn How to Use Analogue and Digital Multimeters to Perform Voltage, Current, Resistance and Continuity Testing.               

Discover the right way to discharge capacitors  

Find out which meter i use to test capacitor that breakdown when under load 

What type of contact cleaner i use to service variable resistors 

How you can easily read and calculate the resistor and capacitor coding

How to read zener diodes and transistors part number

How to perform Voltage Testing on Voltage Regulator ICs          

…And much more-So much more!
Imagine if you have mastered the art of testing electronic components from this easy instructional e-book guide you could…
 Build unlimited electronic project kits

 Troubleshoot, Test and Repair electronic circuits or equipment

 

Get a promotion because you could repair many different types of Electronics Equipment

 Help your working colleagues or friends who are weak in electronics troubleshooting

 

Earn some income working full time or part time

 Start your own repairing shop

 Open your own electronics repair training center.

 

Many More………….
Free Reports
Get FREE Stuff Now!
Simply enter your information below to get the free reports send to your mailbox today!
Your Information Will Never Be Sold Or Shared With Anyone. I Respect Your Privacy And Hate SPAM With A Passion Too!
Here Are  Just Some Of The Photos Taken With My Students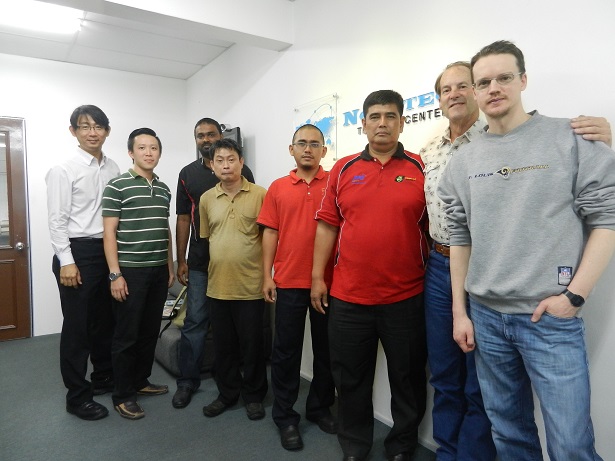 Just to give you a glimpse of what you can expect to see inside the guide… below are some screenshots and pictures: (these are reduced image quality for faster web loading)
Okay, so what's the cost for this Incredible Resource?
The actual price is just a fraction of a fraction of what you would spend if you take into account all the money you are currently spending on pointless information. And get this… you will see miraculous results within days – just follow the information step-by-step.
Well, realize that this resource could easily sell for over $100. I could easily sell it for $70.00 or even $60.00. That's already much cheaper than ALL of the study guides available for you today. In fact, your total investment for Testing Electronic Components Ebook is only $47.00, $29.95!
Claim These Exclusive Bonuses If You Order Now…

If you get in today, I'll give you 8 special time-limited bonuses that will help you get going with your electronics repairing even faster…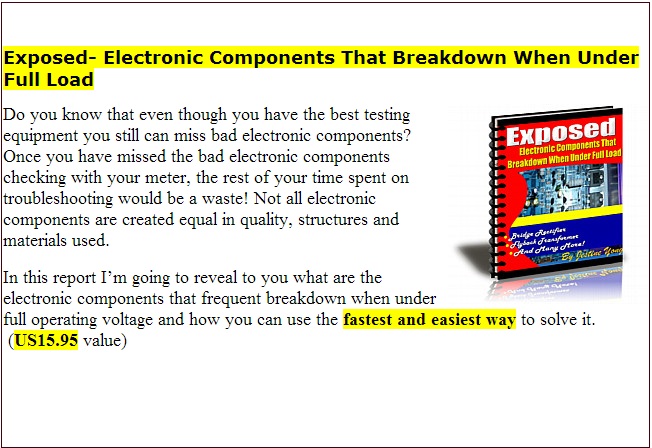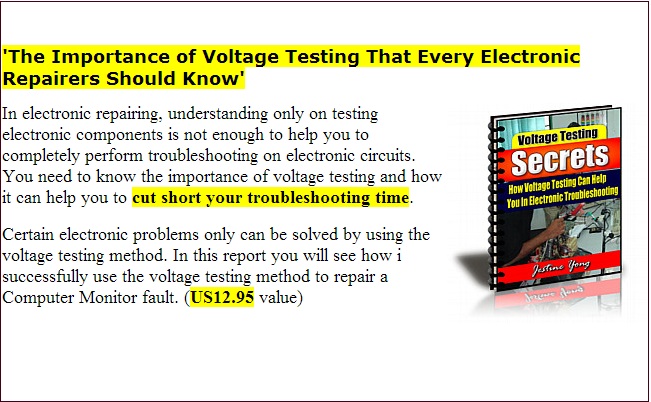 All these free bonuses worth at least US202.65 but are yours FREE when you order "Testing Electronic Components" today.
If you have ever truly wanted to take your electronic troubleshooting skills to the next level, especially from home, there really is no better time (or opportunity) than right now to start becoming the impressive electronic troubleshooter you've always dreamed you'd be. I cannot urge you enough to just order Testing Electronic Components guide and use it. You'll be surprised how little work and effort is actually involved for you to start testing electronic components and have a lot of fun in the process! The Testing Electronic Components E-book will comprehensively teach and guide you everything you need to know to measure electronic components, from absolute beginner level, right through to being a professional electronic troubleshooter.
$29.95 is not much at all considering there's so many secrets to learn from this information guide.That's less than the cost of a daily cup of coffee from Starbucks for a month! I'm confident that the wealth of information that you will receive and the number of times you'll refer back to this E-book year after year will prove it's value. But just in case you're a little unsure for some reason, let me explain my guarantee. You don't risk a single cent because you're covered by my…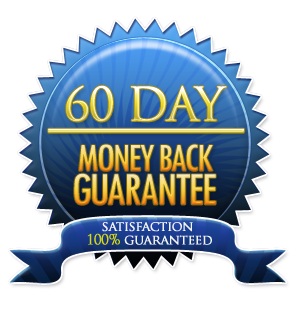 You can't lose with my 100%, ironclad, 
60-Days Money-Back Guarantee
That's right! Take up to eight weeks to examine and use the information, tips and techniques in "Testing Electronic Components E-book". That's up to 60 days to put these valuable strategies to work on your Electronic Component Testing in your own home. Try the techniques yourself… Try as many of the tips as you can. Once you have used these strategies on testing electronic components, I'm confident that you'll NEVER want to send it back! But, if you aren't satisfied for any reason, or it doesn't live up to your expectations, you won't be out at all. Just send me an e-mail and tell me the reason and I will refund the purchase price. Right up to the final day of this 60 days guarantee.
YES Jestine, Give It To Me Now!
I Want To Become A Professional In Testing Electronic Components And Start To Perform Electronic Repair!
I understand I'll be instantly downloading all bonuses report with my Testing Electronic Components Ebook for just a measly one-time investment of

 

$47.00

, $29.95. On top of that, I also understand that my investment is protected by your 100% Money-Back Satisfaction Guarantee – With that, I'm registering for my instant access below…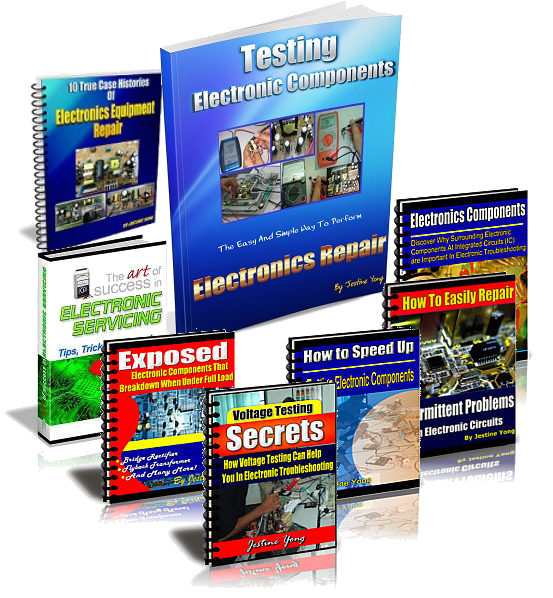 Claim Your Copy Now!
Regular Price: $47.00 Today: 

$29.95
You'll get instant access to the entire e-book and bonuses even if it's 3 a.m. in the morning.
Once your credit/debit card is approved, you will immediately go to a special download page where you will download "Testing Electronic Components E-book Guide" along with your FREE Bonuses. Testing Electronic Components E-book is in PDF format. You can download the E-book right to your computer, seconds after you have ordered. No physical products will be shipped.
That's right! No waiting for the book to be delivered to your mailbox and zero shipping cost! Even if you have never downloaded anything from the internet before, don't worry, it comes with instructions, it's so easy!
Once you make your payment, you will have IMMEDIATE access to the E-book and all the bonuses reports and instructions, everything you need to start testing electronic components right now! You can view it on your computer screen or print it out.
Instant Download! No More Waiting For Days For Your Guide!
No More Lugging Around A Heavy Text-Book!
Electronic Format Saves Trees!
Easier to use. Easier to understand!
Here's Why You Should Get My Ebook
I hope you could see the above differences between my Ebook and other hard copy book. Go ahead and place your order now, and see what all the information is about. You have absolutely nothing to lose, and a whole new rewarding profession to gain. I hope this is not the end, but the beginning of our relationship. Go ahead and order right now.  
I look forward to getting a letter from you, telling me about your testing electronic components experience and about all the people you have impressed with your new found electronic repair skills. Even though I get an enormous amount of mail, please write to me. I'd love to hear your success story!
By getting my Ebook I can help you to be a great electronic repairer.
See you on the inside
Jestine Yong, Bsc UK
Author of "Testing Electronic Components"
P.S. Order now, and give it your own personal "test run". If you're not happy with what you discover from Testing Electronic Components, just send me an email and tell me the reason… and I'll send you a complete refund of every cent.
P.P.S. You have nothing to lose ordering Testing Electronic Components – The Ultimate Testing Electronic Components E-book Guide, no matter what country you're, Testing Electronic Components E-book is the BEST way to learn how to test and check electronic components!
P.P.P.S. Don't forget with the purchase of my eBook you get email support to help you with any questions you may have.
P.P.P.P.S. Price will go up from $29.95 to $47.00 then to $97.00 soon. So grab your copy now while it's still at this low price.
P.P.P.P.P.S. With just one successful repaired (with the help of my Testing Electronic Components E-book) you already get back your investment! This Ebook will pay itself back many many times!
Thanks for visiting my website!
Claim Your Copy Now!
Regular Price: $47 Today: $29.95
You'll get instant access to the entire e-book and bonuses even if it's 3 a.m. in the morning.
By the way, testimonials like these started to flow into my email inbox:
Real Life Testimonial
Firstly I would like to thank you for your ebook which has already helped me to repair my friends spare tv which has not worked for about 6 months. But thanks to the invaluable content in your book it now works. All it took was 30mins and a little bit of solder and a little bit of looking and there it was a dried joint. If it had not been for your book I would not have known where to start and I would recommend this ebook to anyone who wants to get involved in the field of electronic repair work. I am looking forward to my journey of learning everything I can about this type of work and I will be amongst the first to buy your next book. May I wish you every success for the future.
Regards
Philip Pellett
United Kingdom
Real Life Testimonial
I Have Learnt a Lot of Things Within a Short Period!
Hi Jestine,
I have gone through your Ebook. It's well illustrated. Am enjoying reading every minute……….You are doing a wonderful in sharing your knowledge with us. I have learnt a lot of things within a short period after buying your Ebook. Please keep it up
Martin Martebele
United Kingdom
Real Life Testimonial
I Can't Stop Reading
I can't stop reading. So much effort you have put into this work and selling it for this small amount. You have great descriptions and examples with explaining pictures, and a lot of information! I really like you now and I will for sure buy some more of your guides, they are absolutely worth it, thank you!
Adam Danielsson
Sweden
Real Life Testimonial
Awesome Ebook
Hi Jestine
I have just completed my review of your e-book – there is no simple way to say how Awesome it is. I wish I would have had all this information when I was in school. I would be much better at troubleshooting now. Some of these devices were new then such as Triac and SCR.
I will definitely be keeping this close at hand for quick reference. Another item before I go any further is that until I read your e-book I didn't understanding your absolute reasoning for using analogue meters. I totally agree and I thought I was alone with this idea. It is also much faster for checking faults and finding shorts .
Leroy Tuttle
Canada
Electronic Repairer
Real Life Testimonial
Its feels like somebody is teaching right next to me! 
Dear Mr Jestine Yong
I am not into business of fixing lcd. I am just doing it for fun but I am so glad that I have found your ebook. Its kind the hard for me in the beginning because I am over 60 years old, retired already from the US navy and also from the US postal service. Now that I am home all the time I just want to do something I wanted to do to make my day go by. I like reading your ebook and it feels like it is not the same as reading books from the library. It's feels like somebody is teaching right next to me. I like the way you show your techniques or approach to do thing in your way most of the time. I like to write a longer testimonial next time around. Anyway I just want you to know that I am enjoying your ebook. Learning a lot of things from it.
Thanks
Antonio Manalo
Washington
United States
Real life Testimonial
Too Good To Be True!
Hi Jestine Yong,
"Thank you for answering my questions, you are too good to be true, never have I experienced such good help & prompt response to my electronic questions. You are what every electronic novice is looking for, give your self a pat on the back from me."
Rod Miller
Australia
Novice Electronic Repairer
Real Life Testimonial
Most Practical and Useful Reference
Jestine,
Hi, my name is Napoleon , from Sydney Australia. I bought your Ebook on Testing Electronic Components. I can say that this Ebook is the most practical and useful reference an electronic repairer can ever have in testing electronic components.
Napolean Yanga
Australia
Electronic Repairer
Free Reports
Get FREE Stuff Now!
Simply enter your information below to get the free reports send to your mailbox today!
Your Information Will Never Be Sold Or Shared With Anyone. I Respect Your Privacy And Hate SPAM With A Passion Too!
You'll get instant access to the entire e-book and bonuses even if it's 3 a.m. in the morning.